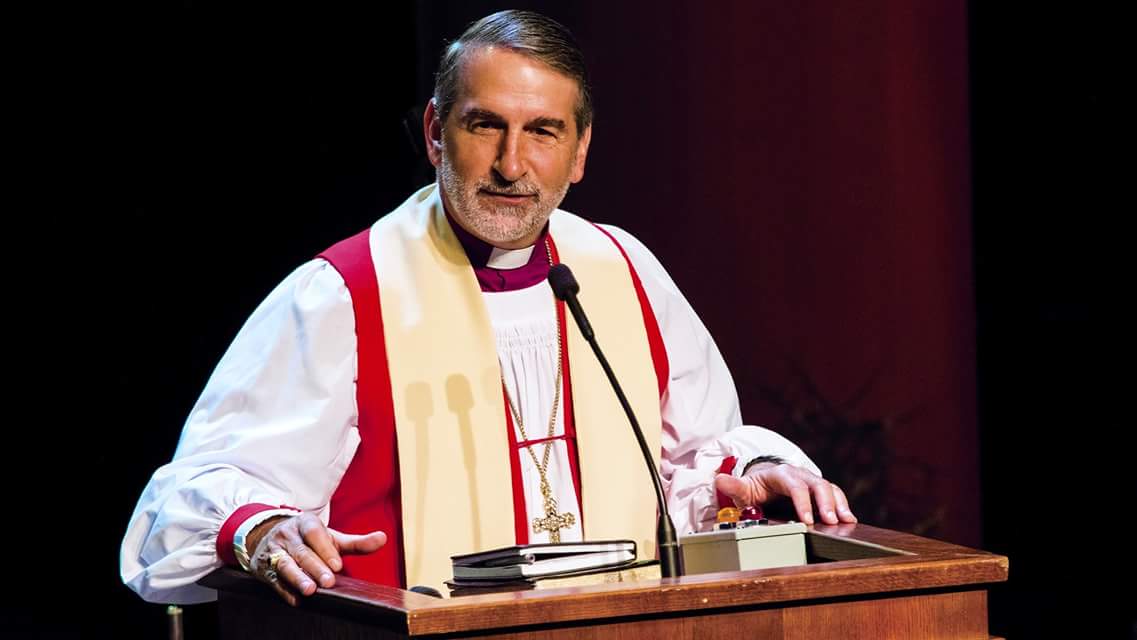 MESSAGE SUMMARY:
Easter -- I Am the Resurrection – (Holy Cross Anglican Cathedral; Loganville, GA).
We are bombarded with news reports, today, about death in all forms and from a multitude of sources -- our earthly culture, today, is a culture of death.
This Holy Week and this Easter Day, God gives us the means of Grace and the Hope of Glory for Life. The Resurrection of Jesus contradicts our culture of death; and God's Grace, through Jesus' Resurrection and life after His death on the cross. Jesus' Resurrection, gives us, today, a culture of life!
Steve Jobs was a Billionaire, at his death; and he was the founder of Apple. Jesus is the Christ (Messiah) and, as God, the Creator of the Universe.
From his death bed, Steve Jobs wrote his perspective on his life in comparison to his impending death. Earthly death is a fact which we all must face. On the other hand, Jesus gives us his perspective on human death, earthly life, and Eternal Life (John 11: 25– 26): "I am the resurrection and the life. Whoever believes in me, though he die, yet shall he live, and everyone who lives and believes in me shall never die.".
In our message today, Archbishop Beach provides a summary of these two different perspectives on living our earthly lives while always considering that our earthly death is inevitable. However, for those of us that follow Jesus, earthly death is only the predecessor event for our Eternal Life.
With your faith in Jesus as the Son of God and through God's Grace, you can live your life, both your earthly life and your eternal life, to their fullest with God as your Lord. Yours will be a culture of life even though the world is a culture of death.
He has risen! He has risen indeed!!
TODAY'S AFFIRMATION: I affirm that because of what God has done for me in His Son, Jesus, I AM RIGHTEOUS IN GOD'S EYES. God made Him who had no sin to be sin for us, so that in Him we might become the righteousness of God. (2 Corinthians 5:21).
THIS SUNDAY'S AUDIO SERMON: THIS SUNDAY'S SERMON: You can listen to Archbishop Beach's Current Sunday Sermon: "Surprise – Jesus is Not Dead; Jesus Is Alive to All Who Accept Him in Faith", at our Website: www.AWFTL.org/listen/.
WEBSITE LINK TO DR. BEACH'S DEVOTIONAL VIDEO: www.AWFTL.org/watch/
DONATE TO AWFTL: https://mygiving.secure.force.com/GXDonateNow?id=a0Ui000000DglsqEAB
A WORD FROM THE LORD WEBSITE LINK: www.awordfromthelord.org
SCRIPTURE REFERENCE (ESV):   John 11:25; 1 John 5:10-12; Psalms 101:1-8; Mark 16:1-8: 1Peter 3:18; John 3:3-5; John 10:10.
SCRIPTURE REFERENCE SEARCH: www.AWFTL.org/bible-search/